Monroe Community Hospital's new advisory board meets for the first time at 8 a.m. on Wednesday, according to a report by the Democrat and Chronicle.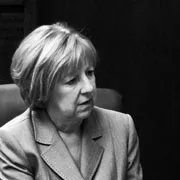 County law requires MCH to have an advisory board, but for unknown reasons, the board disbanded sometime in the early 2000's.
The board is being reactivated in response to a state Department of Health report, which accused former hospital director Todd Spring of mistreating a patient. Spring was subsequently fired by County Executive Maggie Brooks.
Advisory board members were appointed by the County Legislature and the hospital's Residents Council. Jeremy Moule