Le Petit Poutine
44 Elton St. | 585-461-2224
petitpoutinerie.com

It has been the opposite of a petit year for Le Petit Poutine owners Lizzie Clapp and Ronnie McClive, who recently expanded their business to the brick-and-mortar Petit Poutinerie at 44 Elton St. while still running their multiple food trucks. Known as founders of Rochester's food truck scene, they serve their classic Canadian combination of fries, gravy, and cheese curds with a sprinkling of thyme to thousands of hungry customers every year. Sunday mornings at the Brighton Farmers Market are not complete without picking up a carton of Le Petit Poutine's ooey-gooey goodness, and neither are late nights at Lux. This food truck makes Rochester a better place.

Finalists: Effortlessly Healthy | The Meatball Truck | Neno's
Not so fast . . .
Roll'n Deep
rollndeeproc.com
Grabbing a bite from Roll'n Deep at a local festival seems to elevate your social cache — everyone wants to talk to you. "Excuse me, where did you get that?" people ask, pointing to your meal. Scott Phomvongsa, the owner and founder of the popular food truck, got his start in the food industry when he was 15, and he integrates many Asian flavors from his Laotian heritage into Roll'n Deep's creative menu. His ode to Rochester's delicacy, the "Garbage Roll," has the familiar egg roll vessel stuffed with macaroni salad, tater tots, American cheese, and truck-made meat hot sauce. The result is an instant classic. Pop-ups at other Asian-owned businesses, like Happy Gut Sanctuary, have drawn new patrons and regulars who can't get enough of dishes like the Crab Rangoon nachos. Wash it down with one of the truck's 14 varieties of bubble tea, which come equipped with a "fat straw" for those tasty bobas. — DARIO JOSEPH
Correction 1.12.23: An earlier version of this entry mistakenly reported that Scott Phomvongsa immigrated to the United States from Laos. He did not. His family emigrated from Laos.
Readers also liked…
Jan 1, 2023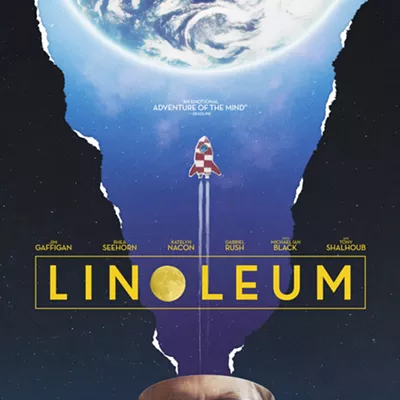 Linoleum
@ Little Theatre
Invest in the future of Rochester food and beverage! Meet a diverse...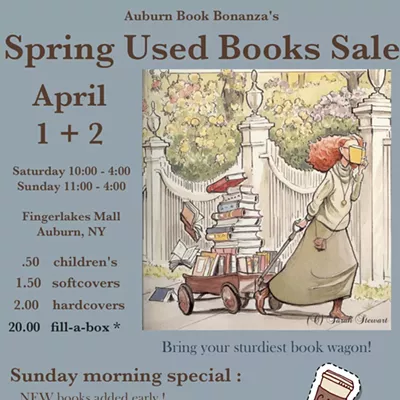 Spring used books sale April 1 + 2 at the Finger Lakes...